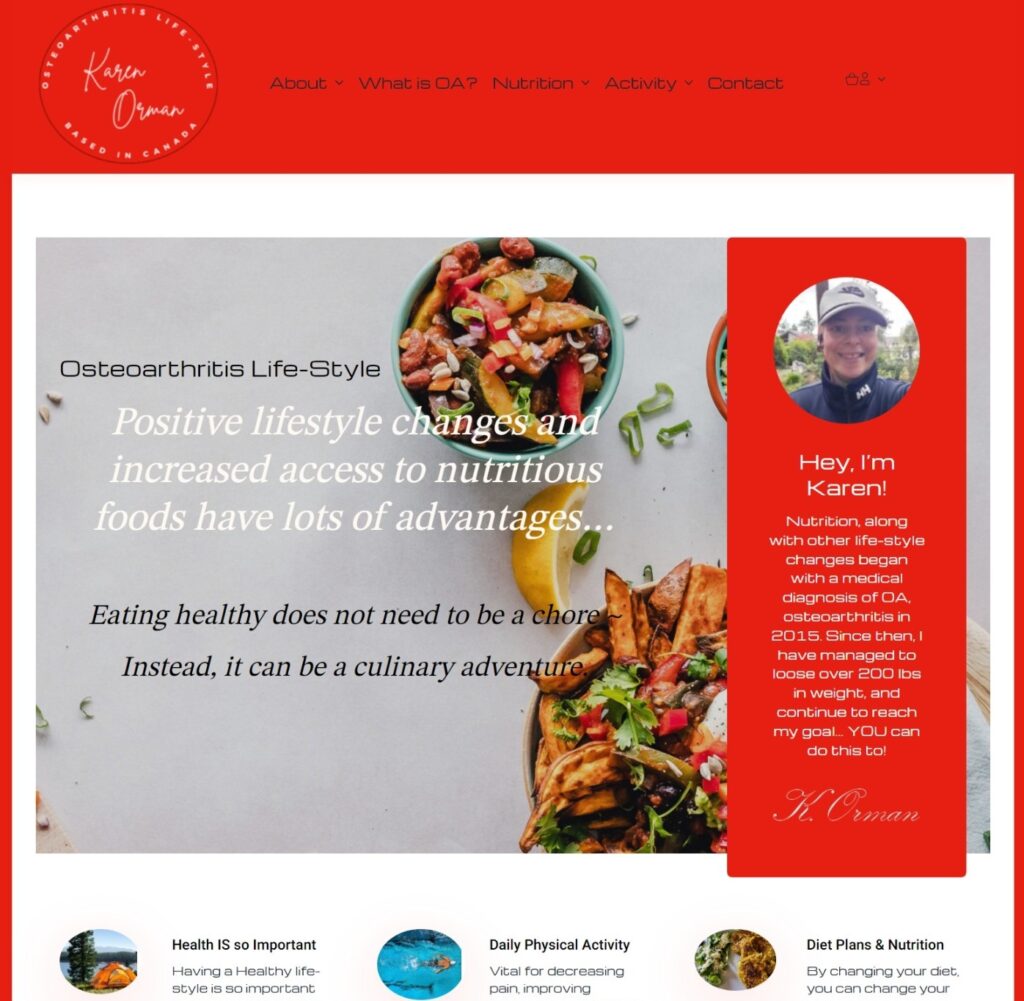 Focus One Design is happy to announce a New Osteoarthritis Life-Style website…
A story about the author's journey after a diagnosis with OA in 2015 and an individual who lost more than 200 pounds in weight. This website is an invaluable asset for people with OA or similar symptoms who need friendly help and suggestions on how to improve their daily nutrition and physical activity.
Fill out the "contact us" form on the website to send us your feedback, questions, and compliments.
Keep this website as a source of useful information, with a narrative story based on personal experience, professional medical advice, and authoritative references. Read the note at the top of the Reference page to find out more, and share this site with your friends and family.
In the near future, amazing integrations with multi-disciplinary components will be added, like a full members area, a community, e-commerce, live updates from Garmin, and health postings. This website is the result of a lot of hard work, deep dedication with strong passion to concur OA and educate others about it.
Site URL – http://osteoarthritis-lifestyle.pro
Use the "contact us" form to share what your thoughts are. We welcome your comments, questions or praise.