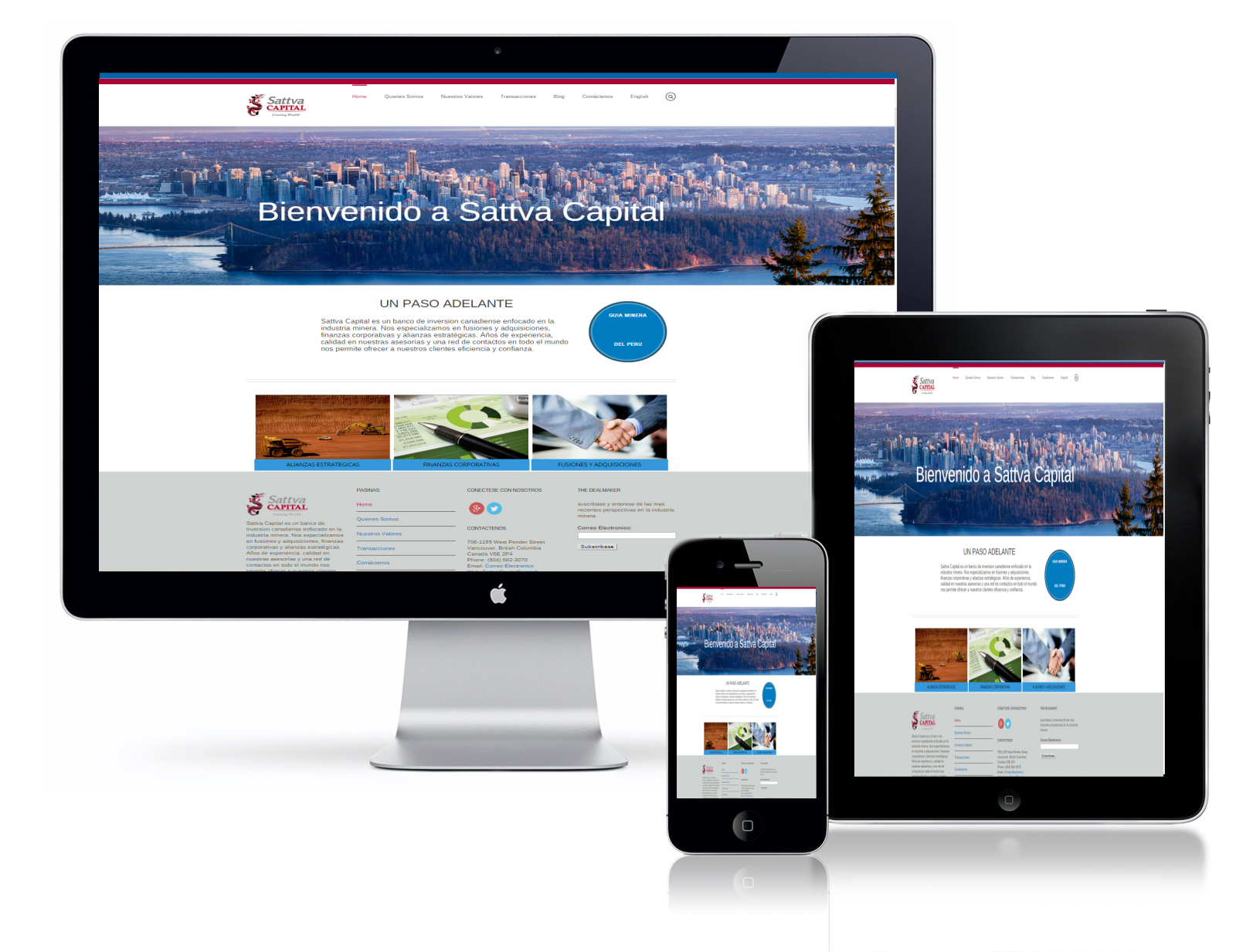 S.Capital Spanish Website
Happy to Announce an Amazing NEW, Complex & Fully Responsive & Mobile compatible SPANISH website has been finalized for SATTVA CAPITAL.
All Created/Developed & Designed fully in Spanish, by Focus One Design (http://old.focusonedesign.ca).
With many hours, heavy programming, customization, design & development, using "State of the Art" technologies. ONE for English & ONE for Spanish > Here's the Spanish site….
Site ~ http://sattvacapitalspanish.net
Please feel free to get in touch to learn more or to view.