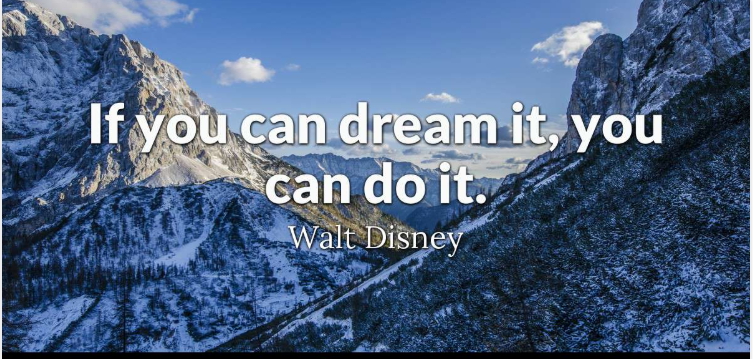 November Fall Inspirations may mean a Trip to WALT DISNEY… Who has been to California or even Florida to Disney World? Did you know, Walt Disney produced this Famous Quote – IF YOU CAN DREAM IT, YOU CAN DO IT….
That's just it @ Focus One Design all things are possible ready for the Future using State of the Art Technologies for all things related. It's not just for online media any longer…
Get results with Focus One Design – http://FocusOneDesign.ca / Email: focus1design@gmail.ca
Expect Excellence ~ Fantastic Tools & Resources using State of the Art Technologies ~ Responsive Advanced Innovated Ideas Ready for the Future ~ Creating Intelligent Solutions Equalizing Amazing Results ~ everytime.. meeting YOUR Dreams, Goals & Passions ~ Excelling Excellence ~ Helping Brands Stand Out From The Crowd with Top Notch Services & Innovated Ideas.